About Your Dentist
"I love having the ability to help people improve their lives by improving their smiles. It is important to me to give patients a great dental experience!"
My Mission:
"To provide my patients with the best possible dental care. To be honest, compassionate, and be truly caring to all of my patients."
Formal & Continuing Education:
Southern Illinois University School of Dental Medicine (Alton, IL)
Southern Illinois University, BS in Biological Sciences (Carbondale, IL)
Dr. Conant has completed the Heartland Dental Care Aesthetics Continuum and the Heartland Dental Care Doctor Leadership Series. She is also certified for Oral Sedation.
Associations & Professional Memberships:
American Dental Association
Illinois State Dental Society
Personal Attention Professional Excellence:
"Understanding patient needs is one of the most important aspects of dentistry. I continually strive to better my abilities in order to provide each and every patient with the best care possible and to make sure their needs are met. It is a privilege to help patients with this aspect of their oral health, and I want to show my patients just how much I truly care about them and their oral health!"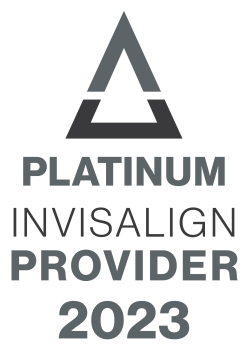 ↑ Back to top
The Dental Prayer:
Amen.Lord, be with me daily as I practice Dentistry.May I treat with gentle hands all who put their trust in me.May my calm assurance help to erase their fears.To relax the tense adults and dry the child's tears.May I treat each patient with competence and skill.Whether a difficult procedure or a tooth that I must fill.And reward me with my patient's lovely, healthy smile!
My Mission
To help and serve as many people in need as possible. My favorite part of dentistry is the patient interaction. I want to be very involved in my community, not just as a dentist, but as a friend to my patients.
Education
Southern Illinois University Carbondale, Bachelor of Science in Biological Sciences Carbondale, IL
ATSU-Missouri School of Dentistry and Oral Health, Doctorate of Dental Medicine Kirksville, MO
Continuing Education & Professional Memberships
Dr. Phinney is an active member of the Missouri Dental Association, American Dental Association, Academy of General Dentistry and American Association of Public Health Dentistry. She is committed to continuing education in order to remain knowledgeable with state-of-the-art technology, procedures, and materials in dentistry.
Life & Hobbies
Dr. Phinney is a simple girl! She loves her family and friends. She has a dog named Louie, who is like her child. When she isn't practicing dentistry, Dr. Phinney enjoys running, swimming, hunting, fishing and participating in water sports.